Innovating through new technologies, reducing work duration and optimizing energy, indoor air quality and comfort monitoring.
Residence Sarrazins, Lille, France
Residence Sarrazins aims to renovate and improve the energy performance of its assets, to optimize the comfort of tenants and reduce rental charges/energy bills in order to fight against energy insecurity.
Renovation will be implemented within the framework of a European consortium by adapting new technologies, reducing the duration of work done on an occupied site and optimizing the building's energy, indoor air quality and comfort monitoring.
29 small apartments (size T1) all categorised into energy class E
Centralized gas boiler (with condensation) installed on roof, but used only for space heating. High temperature radiators in use without thermostatic valves.
Facades are oriented East/West with double glazed PVC windows and no insulation
Decentralized domestic hot water production enabled via electrical tanks, no hot water return systems.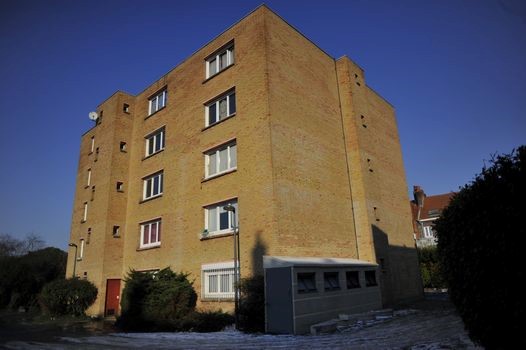 Transformation Measures
Integration of renewable sources
Insulation of external facades
Efficient windows (PVC double glazing)
Heat recovery on the extracted air
More efficient energy production system (condensing boiler, heat pump, efficient electric radiator etc.)
Be the first to hear about the latest progress across our pilot sites by signing up to the RINNO newsletter!