[rev_slider slidertitle="Ekolab" alias="Ekolab"]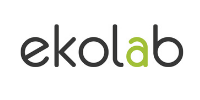 Ekolab is a well-established, specialised engineering company working with energy, indoor climate and sustainability. The company works with design, development and training courses. The company is a networking company that complements its own advisory services with various consultants and collaborators who have the right technical skills and process skills for each task.
In Ekolab, a holistic view of the work is prioritised, but technical details are also required, as these are necessary to reach the best solutions. Work on energy-efficient solutions focuses not only on energy saving, but also on human comfort and indoor climate. The company is also familiar with environment-related conditions, integrated design processes, innovative development processes and overall economic design. Since 2006 Ekolab has participated or been project leaders in more than 30 energy renovation research projects and have been consulting engineers on more than 2,5 million m2 renovation projects.
Ekolab has an important role as retrofitting expert with experience from successful full-scale retrofitting projects applying the newest in retrofitting technology. Ekolab is a consulting engineer and experience from this will be used in the project.
Ekolab will examine various scenarios of integration of multi-functional hybrid retrofitting solutions, so that they can be in position to serve multiple needs of buildings, not only in terms of electricity but also in terms of heating/cooling. Moreover, Ekolab will identify, consolidate and present in a meaningful way, the outcomes and experiences of RINNO that can potentially strengthen the development and standardization of Building Renovation Passports.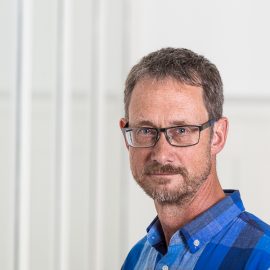 JØRGEN LANGE
Jørgen Lange, director and owner of Ekolab, is an indoor climate and energy engineer since 1987. Qualified assessor in quality development (Excellence model) and DGNB auditor (sustainability certification). He has extensive experience both as engineering consultant and as associate professor at the Aarhus University / Engineering College, educated and specialised within the topics energy optimisation, indoor climate and sustainability in buildings. Jørgen has participated in a large range of research projects, ranging from product development to large scale holistic renovation of buildings.
ASTRID FREMSTAD BERGEN
Astrid Fremstad Bergen is an indoor climate and energy engineer and has worked with energy renovation projects since graduating in 2012. She has performed energy screening of municipal buildings for three Danish municipalities and hospitals for Region Sjælland, resulting in catalogues describing possible energy renovation actions, including their impact on energy consumption, estimated cost, profitability and impact on indoor climate and maintenance.