[rev_slider slidertitle="Bouygues Construction" alias="Bouygues-Construction"]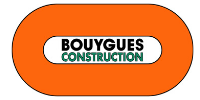 As a global player in construction and services active in 80 countries, Bouygues Construction designs, builds and operates public and private buildings, transport infrastructures, and energy and communications networks.
Operating from upstream to downstream of the construction process, Bouygues Construction has developed expertise and businesses that cover the entire value chain. Its aim is to meet the specific needs of each customer while each service it performs is thought out in terms of the whole lifecycle of a building or structure. Bouygues Construction operates in France and many other countries in four major business areas: buildings, civil works, energy & services, and concessions.
Bouygues Construction dedicates 20M€ to R&D each year, and 48% of this budget is dedicated to sustainable construction, as it is one of the most important strategic directions of the Bouygues group. Furthermore, Bouygues Construction is active in many research and development programs, alongside the rest of the Bouygues group, particularly in the fields of energy, digital technologies and sustainable buildings.
Bouygues construction will take part of the project by leading the retrofitting process (WP4).
More specifically, it will be responsible to a) design and propose modular construction strategies well-fitted to the RINNO off/on-site selected Modular, Plug-n-Play, solutions; b) deliver a fast-responsive on-site renovation and monitoring toolkit; c) deliver a supply chain and renovation process optimisation toolkit. Bouygues will participate also to application of modular, pre-fabricated part (3D or 2 D part) solutions. In parallel the implementation of a cloud based data monitoring system dedicated to site operation will enable a close planning monitoring and a just in time logistic approach.
The data collection will be also implemented by the use of drones. 3D scans will directly send the BIM model of the existing building and translated into a Computer Numerical Control (CNC) machine. Workforce will also benefit from digitalisation by the implementation of augmented reality devices trough either connected glasses or rugged tablet but also with connected portable tools to speedup site tasks.
Furthermore, Bouygues will lead the implementation activities in real-life building environments the concepts and solutions developed in previous WPs, in order to assess, validate and evaluate their actual performances.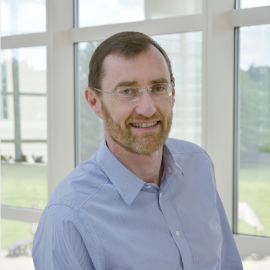 CHRISTIAN DE NACQUARD
Christian de Nacquard has been working in the energy sector and mechanical installation for 25 years, he is the Research & Development Director of Energy Performance cluster of Bouygues Construction. He graduated from Institut National des Sciences Appliquées in 1992, he joined the French Military Shipyard Design Department as Mechanical Engineer on a R&D project. He joined 1998 Bouygues Batiment International in 1998 and took the Head of the Design and Estimating Mechanical department in 2002.
RAMY SAAD
Ramy Saad holds a MSc in Energy & Environment: Design and optimization of thermal energy / Notre-Dame University. He has worked as an HVAC engineer in a contracting company, and currently works in Research & Development for the Energy Performance department of Bouygues Construction. He's mainly working on topics related to zero energy buildings, ranging from building envelopes to technical systems.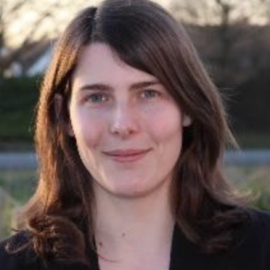 LAURE DUCOULOMBIER
Laure Ducoulombier holds a MSc in Engineering and a Phd in Civil Engineering. She has been working in R&D for Bouygues Construction for 8 years. She worked first as a R&D and Innovation Manager and a chief of project on 3D printing, then since 2017 as the head of the Industrial Chair 'Construction 4.0' from the company side. She is now working on topics such as automation, robotisation and digitalisation of the construction sector.