[rev_slider slidertitle="RINA-C" alias="RINA-C"]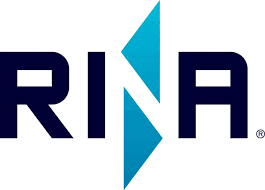 The RINA Group is a global corporation that provides engineering and consultancy services. They also provide testing, inspection, and certification across the Energy, Marine, Transport & Infrastructure, and Industry sectors through a global network of 170 offices in 65 countries. Through its 3,700 talented professionals, they provide a wide range of high-quality tailored solutions aiming to back up the market operators across the entire life cycle of their projects. All RINA services are performed at the highest professional level, understanding and complying with Client needs and requirements while taking into consideration sustainability, health and safety, and environmental targets.
As a result of the integration of a number of internationally respected RINA companies, the RINA Group pools several entities under one unique brand. In terms of Governance, RINA consists of the Holding Company RINA S.p.A. that controls and coordinates the two main operational companies; RINA Services S.p.A. and RINA Consulting S.p.A.
RINA will be mainly involved in the project through its operating company RINA Consulting. As the engineering consultancy division of the RINA Group, RINA Consulting provides a wide range of services covering the whole project life cycle from feasibility and specialised technical studies to conceptual and detailed design, prototyping and testing, project management, site engineering as well as operation and maintenance management.
Working alongside clients, as a trusted technical partner, they provide a wide range of traditional and innovative services to critical industry sectors, including oil and gas, power, renewables, space and defence, and transport and infrastructure sectors. As such, RINA Consulting offers high-end services to investors, promoters, operators, and contractors, as well as to insurers and public administrations, to support their initiatives. Innovation is a key element in all of their projects.
RINA-C will be the Project Coordinator of the RINNO project (Project coordination and management as well as ancillary activities that are generally carried out by the coordinator, such as IPR management, risks, and ethical issues management).
They will also lead the elicitation of the stakeholder requirement and the definition of the use case renovation scenarios. In terms of technical contributions, their main responsibilities cross-over: (Sustainable and cost Cost-effective Effective renovation, Renovation evaluation, Evaluation Toolbox), while in terms of business contributions, they will be responsible for the integration of the Circular Economy strategies within the advanced energy business models.