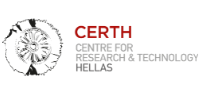 The Information Technologies Institute (ITI) was founded in 1998 as a non-profit organisation under the auspices of the General Secretariat for Research and Technology of the Greek Ministry of Development, with its head office located in Thessaloniki, Greece. Since 10/03/2000 it is a founding member of CERTH.
CERTH/ITI is one of the leading Institutions of Greece in the fields of Informatics, Telematics and Telecommunications, with long experience in numerous European and national R&D projects. It is active in a large number of application sectors (energy, buildings and construction, health, manufacturing, robotics, (cyber)security, transport, smart cities, space, agri-food, marine and blue growth, water, etc.) and technology areas such as data and visual analytics, data mining, machine and deep learning, virtual and augmented reality, image processing, computer and cognitive vision, human computer interaction, IoT and communication technologies, navigation technologies, cloud and computing technologies, distributed ledger technologies (blockchain), (semantic) interoperability, system integration, mobile and web applications, hardware design and development, smart grid technologies and solutions and social media analysis.
CERTH/ITI has participated in more than 380 research projects funded by the European Commission (FP5-FP6-FP7 & H2020 – in more than 115 H2020 projects) and more than 100 research projects funded by Greek National Research Programmes and Consulting Subcontracts with the Private Sector (Industry).
For the last 10 years, the publication record of ITI includes more than 330 scientific publications in international journals, more than 780 publications in conferences and 100 books and book chapters. These works have been cited in more than 7.500 times. CERTH/ITI has a staff of 393 people (including 9 researchers, 284 research assistants, 80 Postdoctoral Research Fellows, 10 Collaborative Faculty Members, 13 Administrative and Technical Employees).
CERTH/ITI will be the Scientific & Technical Manager (Dr. Dimitrios Tzovaras) of the RINNO project. CERTH/ITI will deliver in detail, the technical description of the overall RINNO Suite and the specifications for each of its key components, modules and their functionalities. It will also implement AR "On-the-Job" training services for the efficient and attractive workers training and support.
Moreover, CERTH/ITI will lead the WP5 activities, aiming at creating a Marketplace capitalizing the RINNO Renovation Repository, delivering also a social collaboration platform for improving the cooperation of the involved stakeholders at all renovation phases. Finally, CERTH/ITI will deliver the Renovation Workflow and Transaction Manager which will include also the Smart Contracts.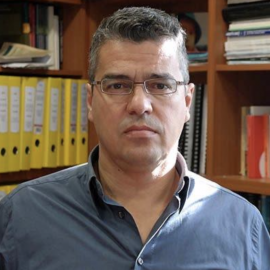 DR DIMITRIOS TZOVARAS
Dr Dimitrios Tzovaras is the Director of the Information Technologies Institute. He holds a Diploma in Electrical Engineering and a PhD in 2D and 3D Image Compression from the Aristotle University of Thessalonik. H has conducted very important scientific and research work (624 publications in total), which is summarised in 3 books, 143 publications in International Journals with Referees, 46 book chapters, and 426 presentations in International Conferences with Referees.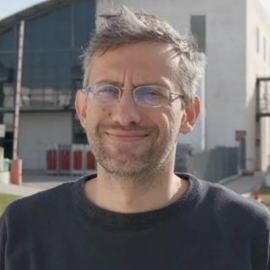 DR DIMOSTHENIS IOANNIDIS
Dr Dimosthenis Ioannidis is a Senior Researcher Associate in CERTH. He holds a PhD from the Faculty of Engineering department of Computer Engineering & Informatics. His main research interests include computer vision, stereoscopic image processing and signal analysis, linguistics algorithms, web services, semantics, visual analytics, energy efficiency, IoT platforms development and security ecosystems. He is the (co)author of more than 85 papers in refereed journals, edited books, and international conferences. He has served as a reviewer for several technical journals.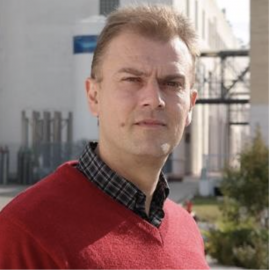 DR STELIOS KRINIDIS
Dr Stelios Krinidis is a postdoctoral research associate in CERTH/ITI. He holds a PhD in Computer Science from the Computer Science Department of the Aristotle University of Thessaloniki. His main research interests include computational intelligence, computer vision, pattern recognition, signal processing and analysis, 2D and 3D image processing and analysis, image modelling, fuzzy logic and visual analytics. He has authored 34 papers in international scientific peer review journals and more than 60 papers in international and national conferences.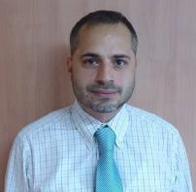 DR NIKOLAOS NIKOLOPOULOUS
Dr Nikolaos Nikolopoulos is s Senior Researcher at CERTH. He holds a PhD in Computational Fluid Mechanics from the Mechanical Engineering, Laboratory of Aerodynamics. His main research interests include studies related to multiphase flows in energy systems, energy efficiency, energy process engineering both at steady and unsteady mode of operation, as well as numerical platforms development. During the last five years, he has been the (co)author of more than 70 papers in refereed journals, edited books, and international conferences.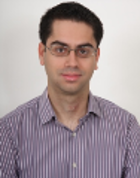 DIMITRIOS-SOTIRIOS KOURKOUMPAS
Dimitrios-Sotirios Kourkoumpas is a research engineer in CERTH/CPERI. He holds a MSc Mechanical Engineer (National Technical University of Athens, NTUA) with MSc diploma in Energy and Environmental Management (NTUA). He is specialised in biomass and waste to energy processes, as well as in the simulation of integrated energy projects, especially through LCA and LCC modelling. He has more than 18 papers in scientific journals and international conferences.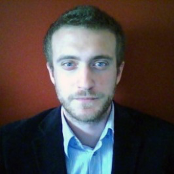 DR KOMNINOS ANGELAKOGLOU
Dr Komninos Angelakoglou is a research associate in CERTH/CPERI. He holds a PhD in Sustainable Engineering and Industrial Ecology from Democritus University of Thrace (DUTH). His main research interests include the sustainability assessment of technical and industrial systems, life cycle assessment, carbon and ecological footprint analysis and the development of sustainable energy action plans for municipalities. He has authored 24 papers in international scientific peer review journals and more than 30 papers in international and national conferences. He has also been involved in 14 research projects funded by the EC and private sector.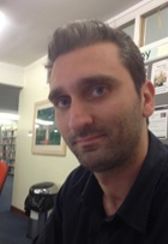 DR VASILEIOS SOUGKAKIS
Dr Vasileios Sougkakis is a Research Associate at CERTH/CPERI. He received his PhD from the University of Nottingham where he specialised in the energy performance of building envelopes. His research interests include the thermal performance of buildings, energy efficiency, overheating risk of dwellings and methods for quantifying the performance gap between the design and the as-built performance of buildings. His work has been published in international conferences and journal papers as well as a chapter in an edited book